MACHINING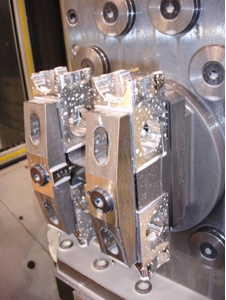 Bless Precision Tool, Inc. is committed to providing quality parts, products and service to every customer. We fulfill that commitment by clearly understanding our customers' needs and expectations and then meeting those expectations through teamwork.
We continuously strive to deliver exceptional value. Our ISO-9001 based continuous improvement quality system helps to assure that we maintain an integrated approach to understanding and meeting our customers' needs.

Howard P. Bless, President
Bless Precision Tool, Inc.
CLICK HERE TO LEARN MORE
Bless Precision Tool
Don't guess. Call Bless.
215-536-7836
We are a full service company
that has built a reputation for Quality, Delivery and Customer Service.
We will deliver your product on time.
If you want a good night's sleep, don't guess, Call BLESS. 215-536-7836
Let us be your single source, full service supplier.
Materials Machined
Steel, Various Steel Alloys, Stainless, Brass, Aluminum,
Plastics and Composites are among the many materials machined at Bless Precision Tool, Inc.
Services
• Design
• Tooling
• Assembly
• Production
• Short and Long Runs
• Prototype
• CNC Turning
• CNC Milling
• Wire EDM
• Conventional EDM
• Ask. We probably do it.
Contact Us
Bless Precision Tool, Inc.
80 Pacific Drive
Quakertown, PA 18951
Email:
rfq@blessprecision.com
Phone: 215-536-7836
Fax: 215-536-2687
2nd Generation
We are a custom precision machine shop, serving the machined parts industry for more than 30 years.